Background of the Study
Talking about translation study, many people think that translation is not easy to do, because in translation there are many processes and methods. Generally, translation is known as a process of transferring a language to another. It has historic and cultural background.
In our interconnected world, Android Based Dictio-Translator give the user a global mindset which is increasingly useful. Because of the widespread use of dictionaries in schools and their acceptance by many as language authorities the researcher has the idea of creating an application. Android Based Dictio-Translator is an application that helps Filipino to translate their mother tongue to other Filipino dialect for them to interpret their lingo. It enhances your knowledge to comprehend many language entities. It enables the user to explore Filipino dialect. It gives the meaning of the words and translates it to your desired language.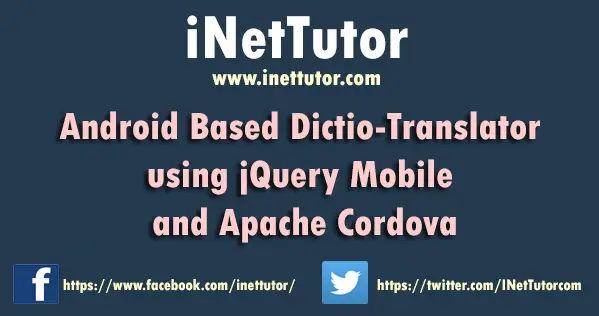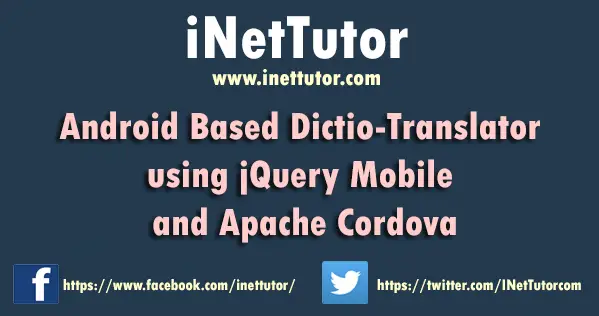 With the above definition in mind, the following are the major languages in the Philippines:
Tagalog – This language is the basis for the national language of the country. The previous requirement to teach and speak this language in schools nationwide resulted to the huge increase in Tagalog-speaking Filipinos. Tagalog is mainly spoken in the capital of Manila, the Greater Manila Area (or GMA) and the neighboring provinces such as Bulacan, Nueva Ecija, Laguna, Cavite and Batangas (with variations in some terms and in the accents). Not only that, one can goes to other places around the country and still be universally understood when he or she uses this language because a lot of people around the country speak and understand Tagalog.
Cebuano– This was (and still is) a major contender for the Philippine language with the highest number of native speakers (more than 20% of the entire population of the country). It is mainly spoken in Cebu, one of the most progressive cities in the country. It is also spoken in certain areas in Mindanao, including Davao, Cagayan de Oro, Butuan, Bukidnon and General Santos City.
Ilokano or Ilocano – this is spoken in the northern part of the Philippines. It is related to other languages around the world such as Indonesian, Malay, Hawaiian, Samoan, Tahitian and Chamorro (of Guam). With the spread of the Ilocano people around the country, the use of this language has spread as well.
Bikolano or Bicolano – this is the language spoken in the Bicol Region, one of the biggest regions in the country. A variation of the Bicolano language, the Bisakol language, provides a link between Bicolano and Visayan languages.
Hiligaynon or Ilonggo – A language known for its sweet intonation, the Hiligaynon language is native to more than 7 million Filipinos. In addition, an additional 4 million Filipinos know how to speak this language with a degree of proficiency. It is spoken in Iloilo, Bacolod, Panay Islands, Capiz, Antique and Aklan. It is also spoken in some parts of Mindanao such as in North and South Cotabato. , known for its melting pot of various regions and languages, also has its own share of Hiligaynon-speaking Filipinos.
Statements of the Problem
Lack of knowledge to Filipino Dialect
What is the nature and equality of the different translations currently available to readers?
What new game can be attractive to Filipinos?
Objectives of the study
Provide an advanced translation skills
It provide five different Filipino dialect
To create a new game that can be attractive for Filipinos and keep them entertained as well
Significance of the study
This study provides more educational for the Filipino. It helps the user to build and expand his/her vocabulary. It uses the words that are useful to the Filipino most especially to the students. It also has words that are essential to all ages.
This study also helps Filipino to know some rare words.  It involves mini games that can help to develop their knowledge skills, improve their spelling ability and at the same time it is an enjoyable way of learning.
Scope and Limitation
With the use of Filipino Dictio-Lator created by the proponents, this will help other people in communicating with each other. It encourages the user to learn new language in their spare time and to take up opportunities.
Every translation activity has one or more specific purposes and whichever they may be; the main aim of translation is to serve as a cross-cultural bilingual communication vehicle among peoples. The Filipino Dictio-Lator plays an important role as a bilingual or multi-lingual cross-cultural transmitter of culture and truths by attempting to interpret concepts and speech in a variety of text as faithfully and accurately as possible.
Parts of speech are the basic types of words that English has. It is a category of words, of which have similar properties.  It determines if the word is a noun, pronoun, adjectives, verb, adverb, conjunctions, prepositions and interjection.
Mini games wherein every level has different games like multiple choices fill in the blanks and etc. Mini games are a reviewer that helps the user to sharpen their mind and memory.. It will test their knowledge in translating the words into other Filipino dialect.
The proponent created a system has its limitation. Unlike any other translator only five (5) different kinds of Filipino languages can be used it is Tagalog, Ilocano, Cebuano, Hiligaynon and Bicolano. It consists of only 2000 words\dialect.