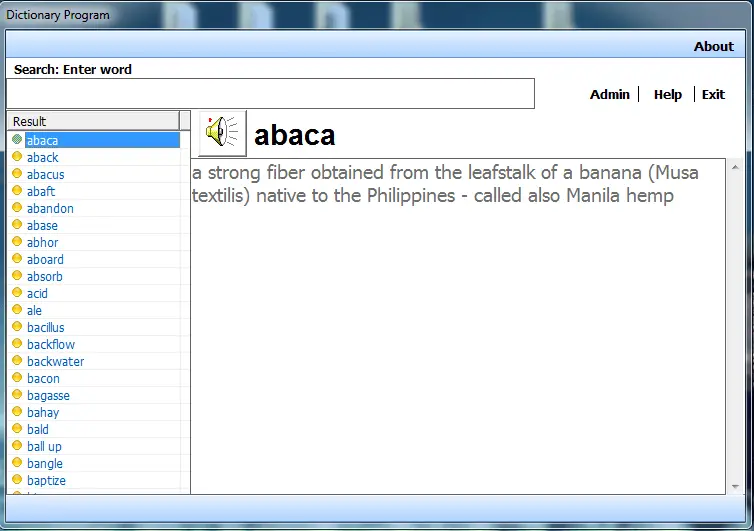 Version
Download

309

File Size

261.04 KB

File Count

1

Create Date

September 4, 2018

Last Updated

September 4, 2018
Dictionary Application User's Manual
Dictionary Application User's Manual
This is the pdf file that contains a step by step procedure on how to operate the dictionary program.
the tutorial contains the following modules:
I. How to search word
II. How to login
III. How to add new record
IV. How to update record
V. How to delete record
VI. How to back-up database
VII. How to change password
for more information, you can download the source code of the application.
dictionary program source code