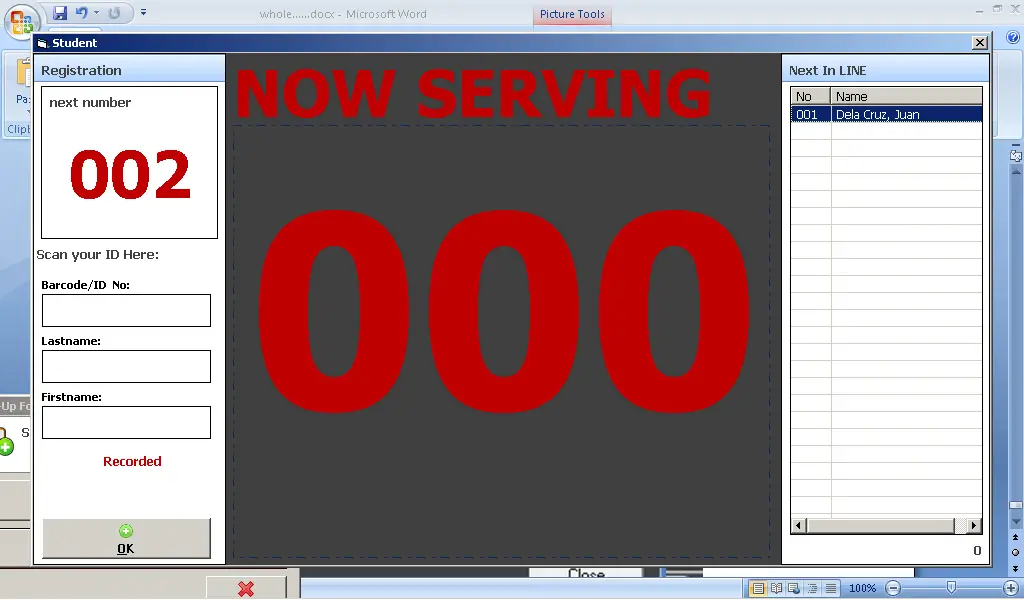 Version
Download

3197

File Size

666.69 KB

File Count

1

Create Date

July 29, 2017

Last Updated

July 29, 2017
 Teller's Queuing System Using Barcode Technology Free Download
TECHNICAL BACKGROUND
Your school is now using a very useful system that is very applicable for the growing population of students, for it is now very useful in releasing student's assessments but somehow, still there is always a problem especially when enrollments and examinations comes and that is manipulating the line-up of the students.
In operating our proposed system which is Teller's Queuing System Using Barcode Technology is just simple as writing your name. Using the barcode reader the system may now be operated by swiping the barcode of the identification card of every student.
In your first time of using the system, the first swipe you make to the barcode reader your identification card number will appear to the monitor  then type your last name and first name using the keyboard that has been provided. In your second use of the system, you can now just automatically swipe your identification card and just a second your name may now be appeared at the monitor as line-up priority of the college teller. The proposed system is very usable for the manipulation of the student's line-up of every transaction.