School Management System Free Download Source code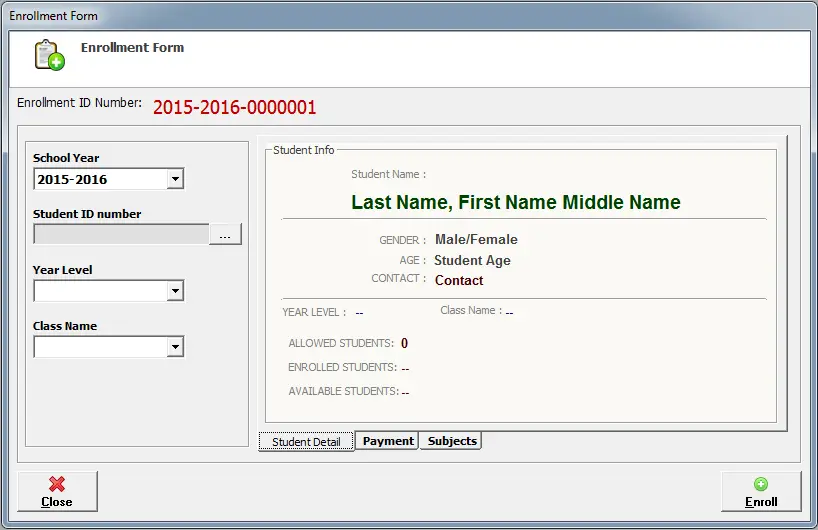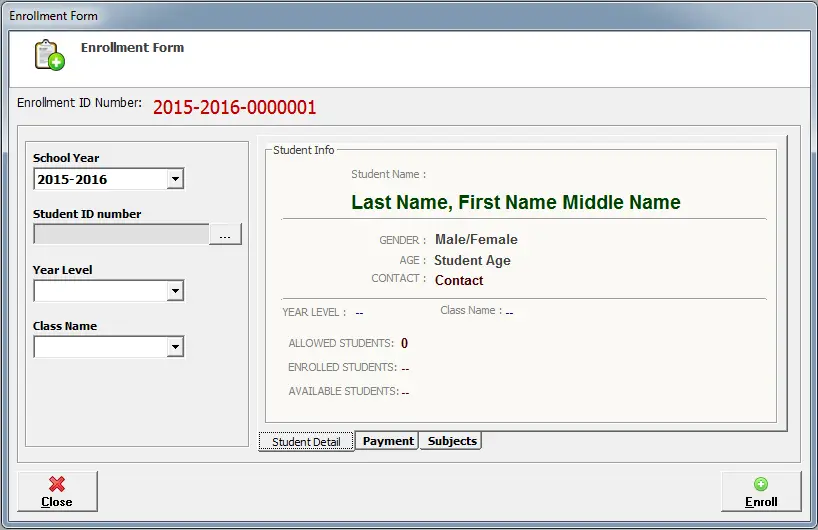 | | |
| --- | --- |
| Version | |
| Download | 2860 |
| Total Views | 0 |
| Stock | ∞ |
| File Size | 1.81 MB |
| File Type | |
| Create Date | March 23, 2017 |
| Last Updated | March 23, 2017 |
Download
School Management System Free Download Source code
This section aims to describe both the existing and the proposed systems, and discuss why the proposed system is needed.
Existing System
The existing system of enrollment is manual.
Search for disadvantages of manual enrollment system.
Proposed System
The proposed computerized enrollment system is a multi-function processing operation. Computerization of enrollment information interrelates different yet interdependent transactions in a systematized and functional way.
Here are some advantages of the proposed system.
Systems operations proceed faster, more efficiently and with greater accuracy than manual enrollment systems.
Reduce processing time and human errors
Records can be easily searched, and reports can be easily generated.
User characteristics
This topic will enumerate the end user of the system and their specific functions.
Administrators
Admin accounts have full accessed to the system. They're the one who manage and controls the system.
Registrar
Registrar accounts is responsible for encoding student information, manage credentials and generate enrollment statistics.
Cashier/Enrollment
Cashier accounts is the one who receive payments from the students, manage fees, create student ledger and other financial reports.
This section includes software, hardware, people ware, specifications, systems budget, cost benefit analysis, and project schedule.
Software Recommendation
The following are the recommended software to be used in development of the application.
Microsoft Windows XP Professional Edition
Microsoft Visual Basic 6.0
Microsoft Access
Hardware Recommendation
The following are the recommended hardware requirements for the proposed system.
CD ROM Drive                   :           Samsung CD-ROM S+1 152A
Disk Drive                            :           Maxtor 80GB IDE/PATA
Keyboard                            :           Standard Keyboard
Mouse                                  :           Ps/2 compatible
Microprocessor                :           Intel Pentium 4 1.8 GHz
Monitor                               :           CRT monitor
System Memory              :           256 Mb
Printer                                  :           Epson
Username: admin
Password: admin
Comments
comments