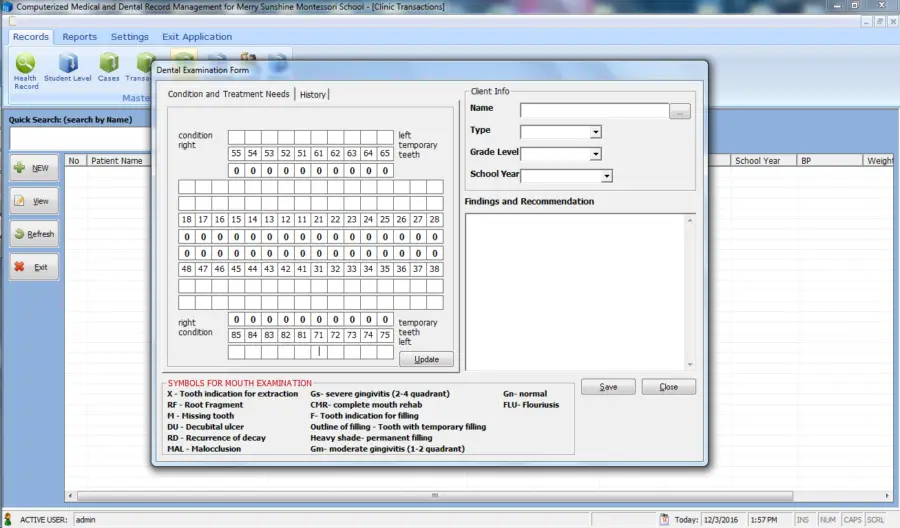 Version
Download

12746

File Size

913.85 KB

Create Date

March 17, 2017
Computerized Clinic and Medical Records Management System Free Download Source code
System Features:
Records
Health Record (name of patient, address, gender, contact, birthdate, blood pressure, weight, height, immunization, etc)
Student Level
Cases (disease info, medicine)
Transaction (patient info, complaints, diagnostic, treatment)
Dental (dental records, findings and recommendations)
Medicine
Users
Reports
Patient History
Health Records
Daily Log
Dental Log
Development Tools:
Visual Basic, MS Access, MySQL
You may visit our Facebook page for more information, inquiries, and comments. Please subscribe also to our YouTube Channel to receive  free capstone projects resources and computer programming tutorials.
Hire our team to do the project.