Monthly Archives:
March 2019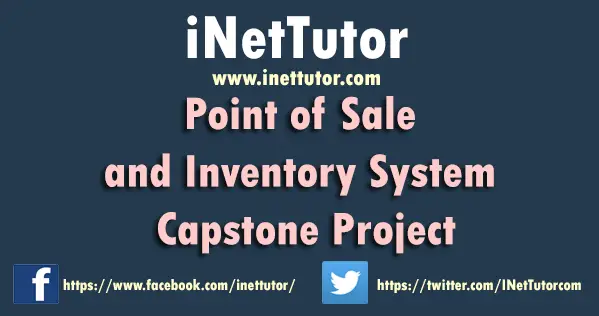 Point of Sale and Inventory System Capstone Project
REQUIREMENTS ANALYSIS AND SPECIFICATION
Purpose of the Project
The main purpose of this study is to design and develop a POS (Point of Sale) application for the business establishments, the said application will help enhance the productivity of the office and at the same time will make their transactions much easier.
It is a Solution designed with an optimized and systematic POS that has a user-friendly interface as well as a systematic and automated approach for easier handling and this improvement of the Data Management System. This project demonstrates the efficient and effective data and inventory management. It uses less of time for accessing data or information about the client and at the same time makes the process become faster.