Medical Dental Record Keeping System
INTRODUCTION
Medical and Dental Personnel collect all the records from the patient's information and endowed with a graphical report to be presented to the School Administration and to the Students Affair Services every quarter.
The school clinic is exclusively for school personnel faculty, staff and students. One of the problems of the school clinic is the monitoring. There are times that some outsider come into the clinic and ask for a medicine not knowing if they are students because they just let them logged in and they not checked the school ID.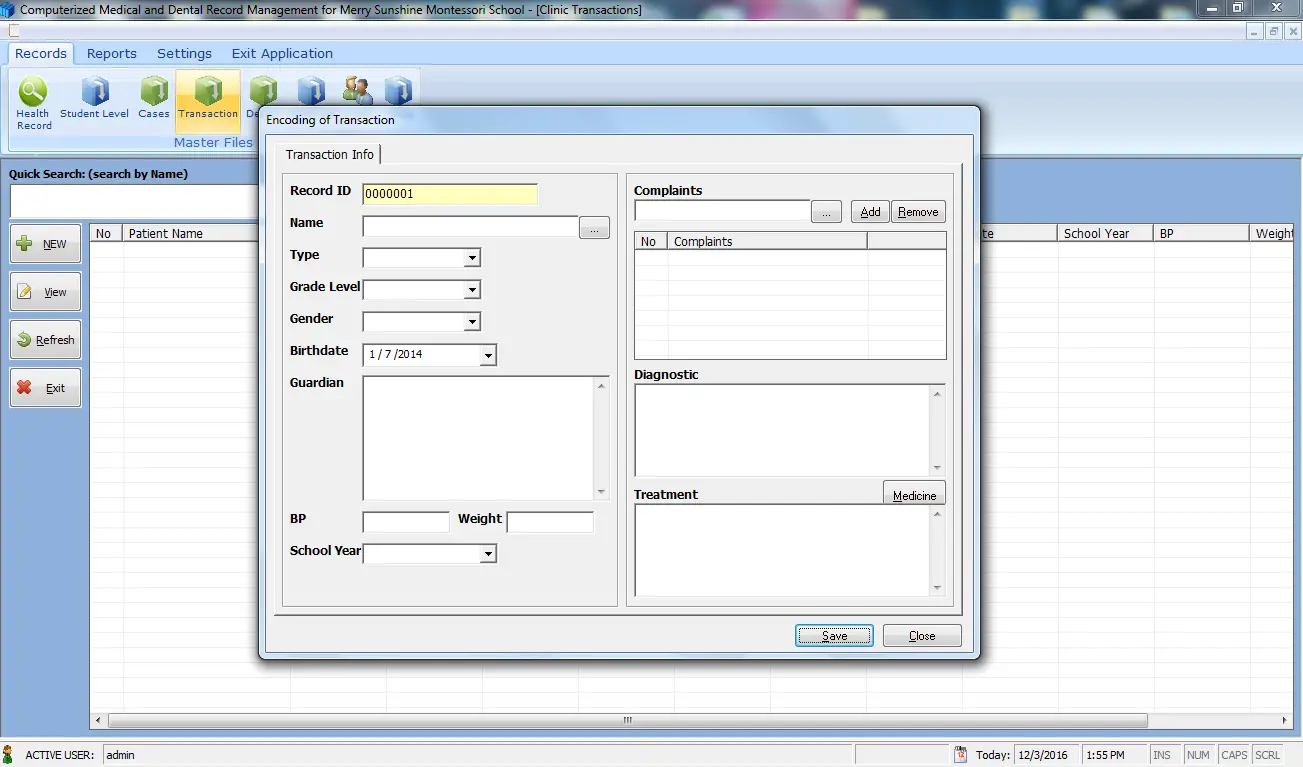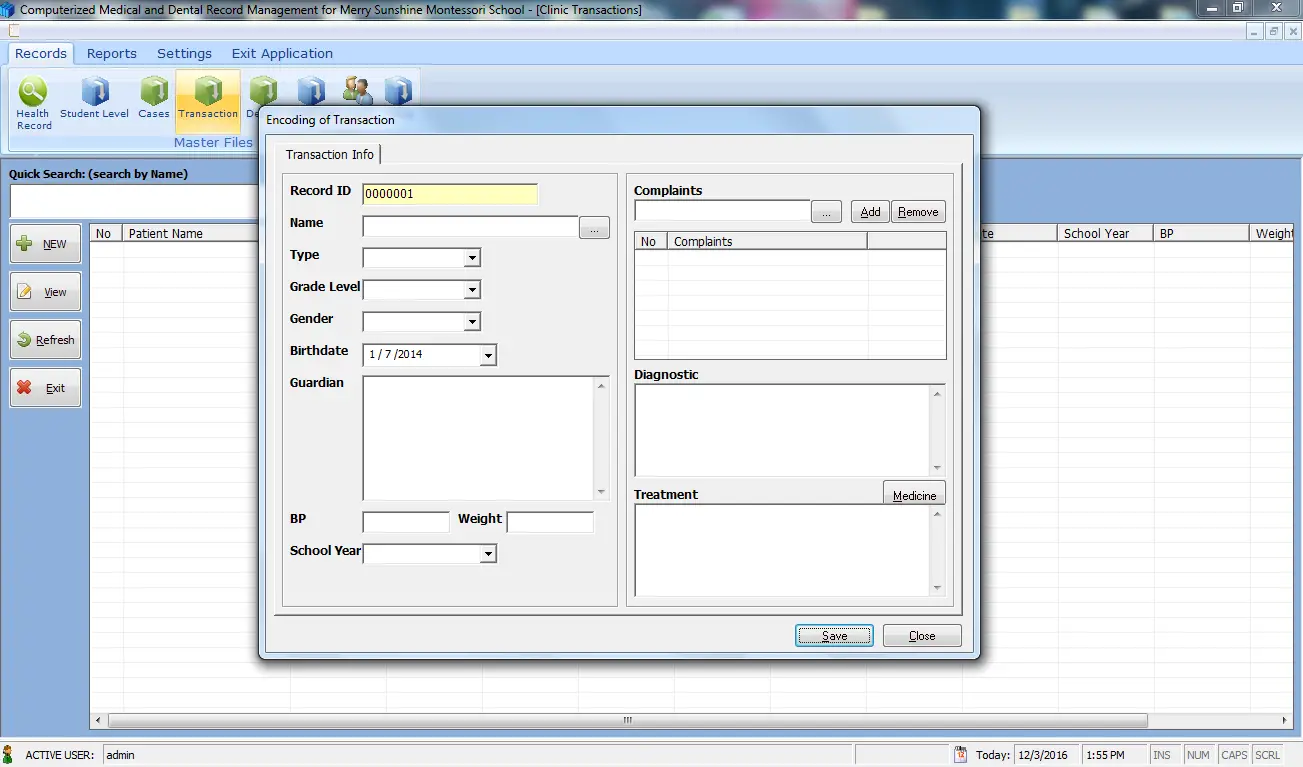 An Electronic Medical/Dental Record (EMR/EDR) is an electronic record of health-related information on an individual within one health care institution, such as a health center that provides the method for data storage and access. A motivation for health care providers to implement this technology derives from the need for medical outcome studies, more efficient care, speedier communication among providers and management of health plans. The suggested system improves the functionality of the Health Clinic.
Objectives
Produce computerized record and report of a patient's clinical and dental information accurately.
Record quickly the profile of patients.
Monitor the medical and oral health examination result easily.
Provide the users to easily access to patient records with in the school health clinic.
Provide safety and privacy of the patient's records.
Monitor the common and uncommon illness of the patients.
Produce inventory of prescribing and dispensing medicines.
Methods used
The target users of the system are the school nurses and clinic staff and as well as the students.
The Electronic Patients Records for Medical and Dental is being tested. It also discussed if the functions that being suggested and recommended by the respondents and the users were met.
Conclusions
The completion of Electronic Patient Records for Dental and Medical provide a vast help for making reports that will be bases for decision making. It can also provide a real-time data access and evaluation in medical and dental care. It monitors the status of every patients of the school.
Recommendations
The conclusion of the result should be considered to improve the Electronic Patients Record for Medical and Dental. It is recommended to have continuous implementation and development of the system to reach its highest potential, like:
The system should be adopted by the school clinic to improve their productivity.
Additional reports can also be added for future development.
The graphical features can also be used in developing different system for different research (e.g. population growth rate).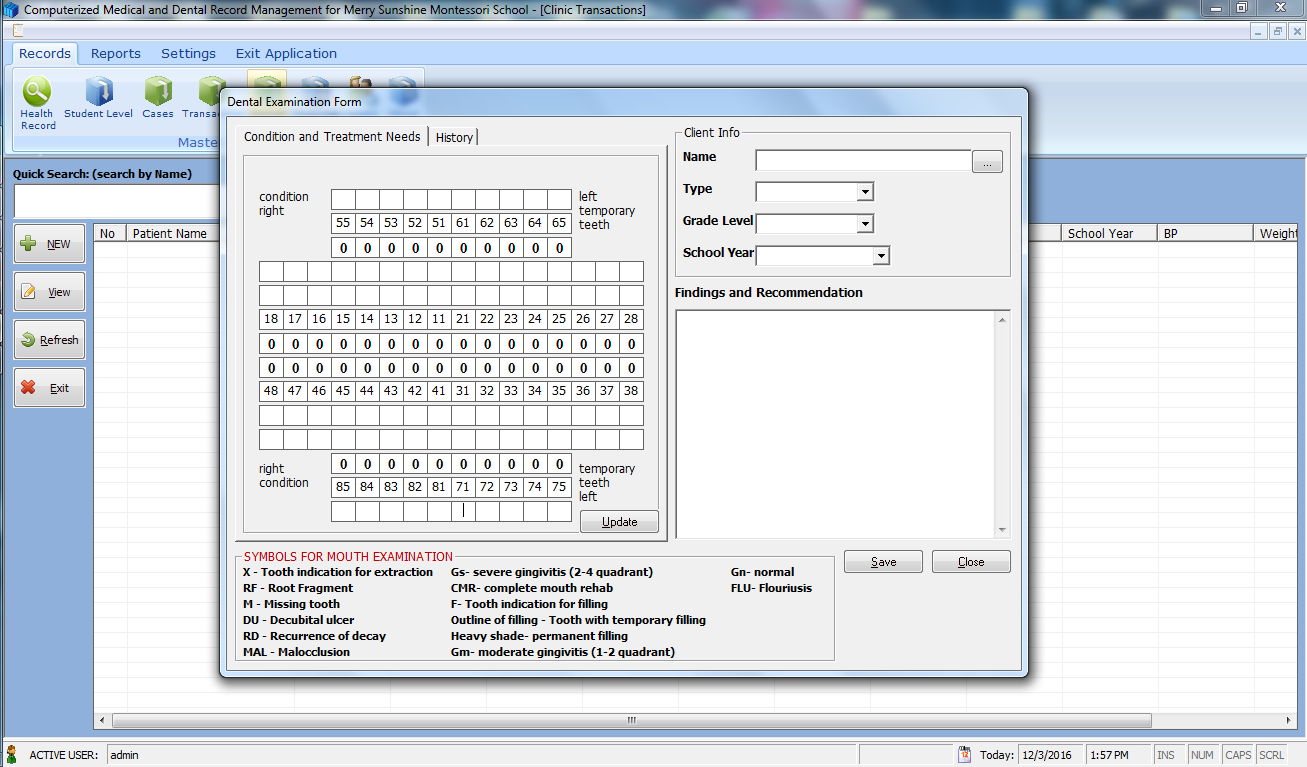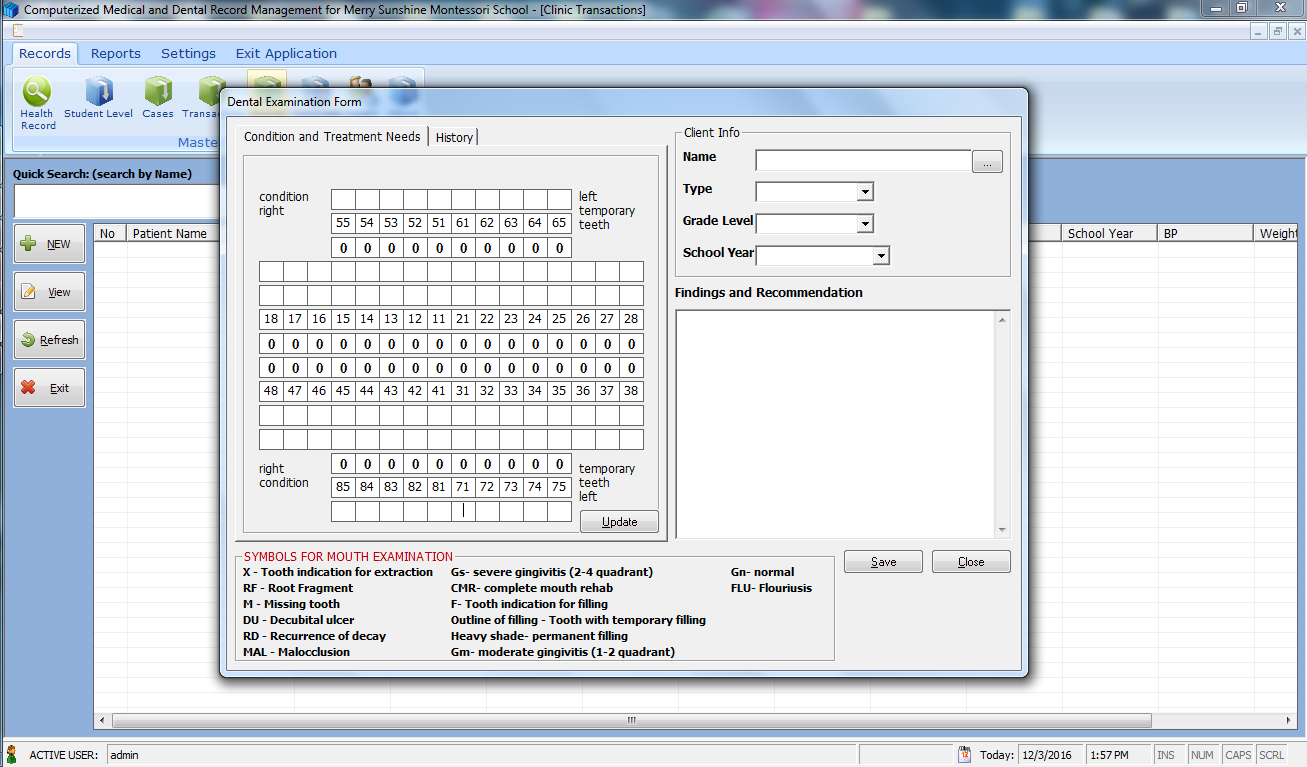 Comments
comments