Chemistry Lab Inventory of Equipment System
Project Context
Chemical Laboratory Inventory of EquipmeChemistry Lab Inventory of equipment System is an inventory system which keeps track of the organization's equipment available. This system is very useful in monitoring equipment's and less exerted effort, thus providing organization's good performance.
Objectives
The researchers generally aim to automate the existing manual system by developing a user-friendly Inventory System for Chemistry Laboratory that would answer necessary needs of the said laboratory.
            The system would specifically provide the following:
Manage Equipments (Add, Edit, Delete, Search records)
Inventory report;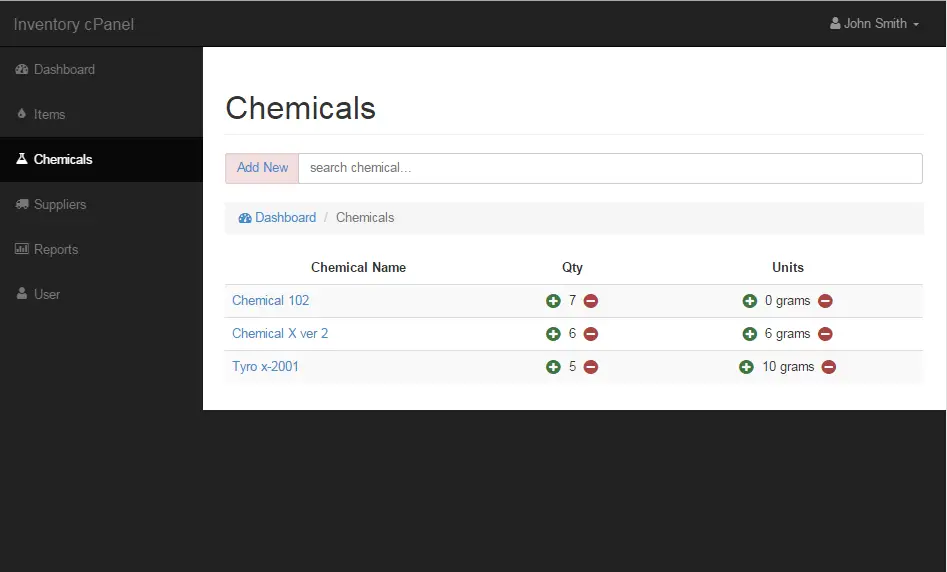 People ware
Database Administrator – is a person responsible for the installation, configuration, administration, monitoring and maintenance of databases in an organization. The Database Administrator will work to execute plan to an existing database if they are going to purchase new items or for them to monitor slower-moving items. He/she is also in charge of the security measurements of the database and/or other threats that could cause harm to the organization and/or to the system.
Development Tools
The project is available in visual basic 6 and .net with ms access or mysql database. We also have a web version written in PHP and MySQL.