Drugstore Point of Sale System Free Source code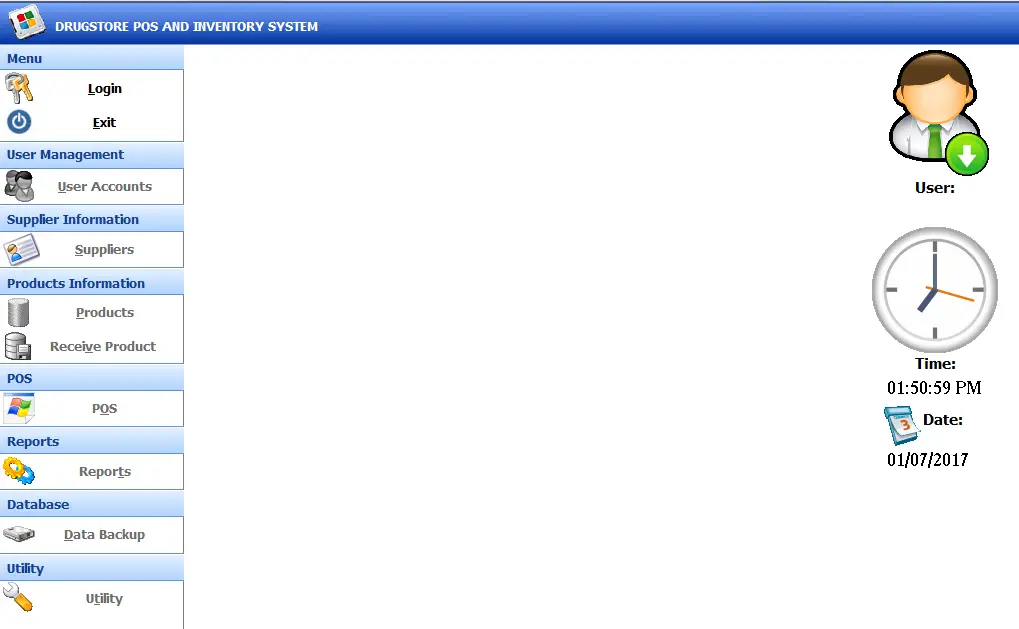 | | |
| --- | --- |
| Version | |
| Download | 1629 |
| Total Views | 0 |
| Stock | ∞ |
| File Size | 1.09 MB |
| File Type | |
| Create Date | January 7, 2017 |
| Last Updated | August 16, 2018 |
Download
Drugstore Point of Sale System
It is composed by the following components:
User Friendly
This database system is very simple, practical and easy to use. With the user-friendly graphical interface, and many buttons that each represents different task, the user will find that the processes of storing and accessing Data and information are uncomplicated.
Automation
The system will automate some of the processes that user supposed to do it manually such as to compute the total bill of a customer, finds records and so on.
Faster
All finding records activities will be done by the system. The customers wouldn't have to wait too long.
Backup and recovery
To prevent from losing Data and information, the system will have its own backup system that will be updated daily.
Message us @ our facebook page for the download passkey/password
Comments
comments