Capstone Planner System in PHP Chapter 2 Documentation
The project entitled Capstone Planner is a project management system intended specifically for capstone project monitoring and review purposes. The said project was written in PHP, MySQL and Bootstrap. Source code and documentation can be customized based on your requirements.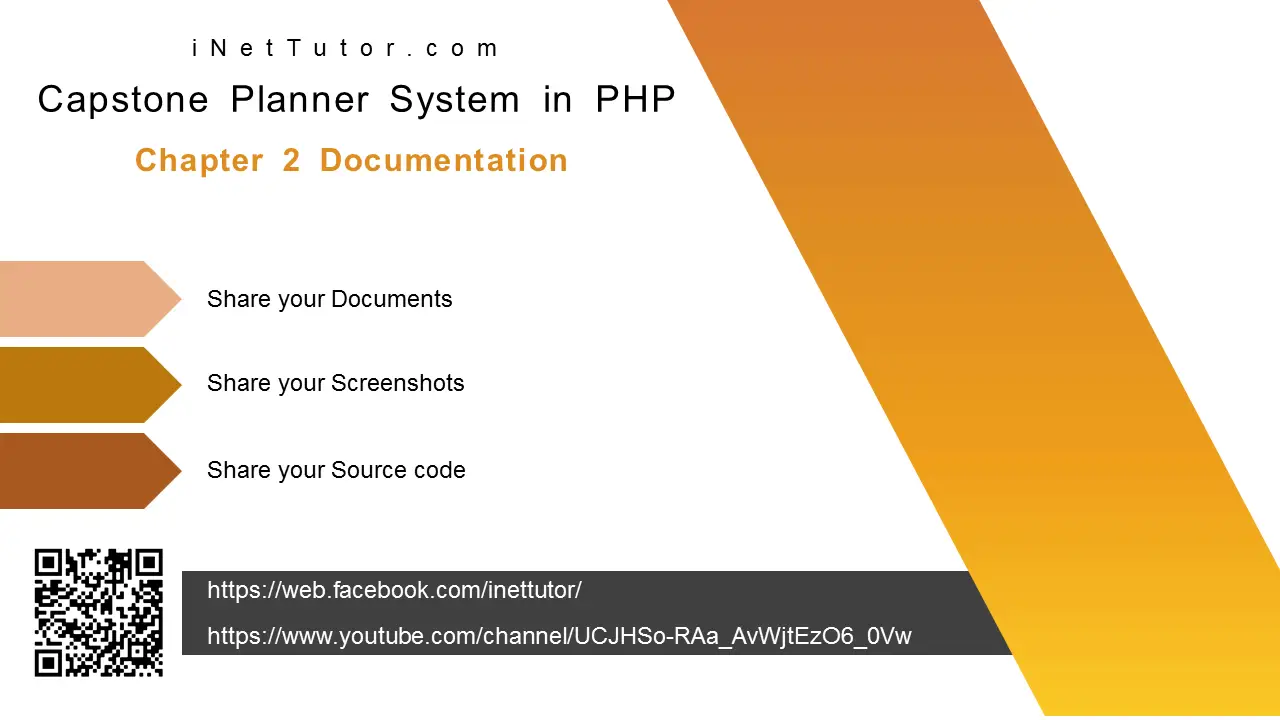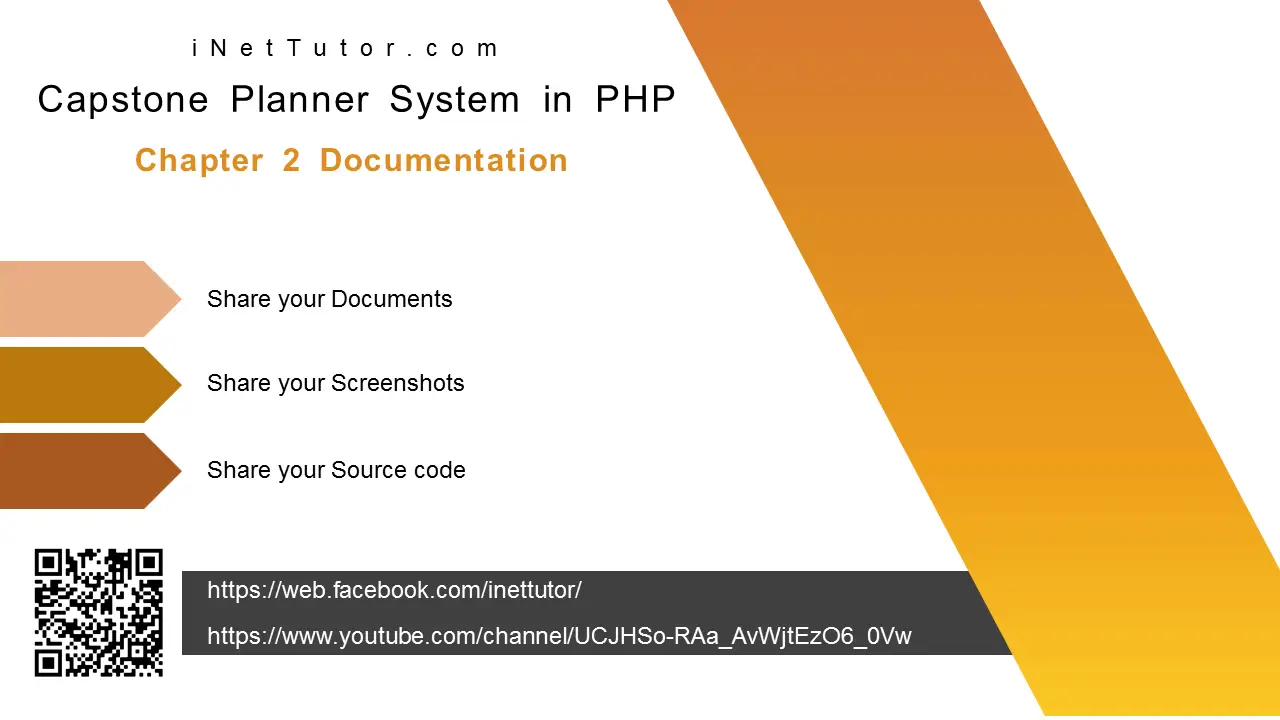 According to the website of Bloomsburg University
A literature review is a comprehensive summary of previous research on a topic. The literature review surveys scholarly articles, books, and other sources relevant to a particular area of research. (https://guides.library.bloomu.edu/litreview)
CHAPTER II
REVIEW OF RELATED LITERATURE
This chapter presents the related literature and studies after the thorough research done by the researchers. This will also present the prior arts and synthesis of the art.
Event Management and Planning Programs at Ontario Colleges
Ontario Colleges states that "Event planning may seem like an exciting career, but it requires a lot of work". Event planners takes consideration that there are a lot of factors come together for the success of the project. The college prepare students with skills, leadership, communication skills in the event planning industry. Event management and planning programs teach students to successfully plan different types of events (Event Planning, n.d.).
What does a special event planner do?"
According to Jill Leviticus, special event planners are responsible for planning and coordinating a variety of events for corporations, non-profit organizations and individuals. Planners are also responsible for choosing the venues, preparing budget, deciding themes for themed events. Once you have decided what, where and when, it's time for you to work on the details of an event. Event planner supervises all the activities during the event. They make sure that all are in place already before the event will start (Leviticus, n.d.).
What is Doodle and how does it work: an introduction
According to this site, "Doodle is an online scheduling tool that can be used quickly to find date and time to meet with multiple people". Doodle can schedule an event in which you fill out a simple form with the title and description of the event. It can also propose times; you choose days and times that you are considering for that event.  You can choose settings or add more options to modify your specific need (Doodle, 2013).
Online Collaborative Event Planning
Planning event is not that easy. Careful planning is very important for highly attended events like parties, meetings, fundraisers, and trips. There is no event-planning tool everywhere, most planning occurs through emails, phone calls, face-to-face encounters and other social websites. Dekel et al. planned to make Facebook's Events application as effective as possible to help organize people for events. This solution is a new Facebook application called EventPlus which includes guest in the event planning process. This way, the event planning becomes more social and not boring. EvnetPlus stays active that there are more than two million events are created each month on Facebook (Dekel et al., 2008).
Prior arts
Online UC–CICS Capstone Projects Monitoring and Management System
The project "Online UC–CICS Capstone Projects Monitoring and Management System" is a web-based system that that will improve or develop the current Capstone process. The project focuses on managing deliverables, monitoring student's progress, allowing interactions between student and teacher, and security of submitted documents (Gabaca et al., 2012).
EventOrg: Online Event Organizing Portal
Cited on this site, EventOrg is an online event organizing portal for people having difficult time in organizing events and for showing them the different venues for their event. The system will provide fast and reliable information for different users which may include the process of storing, updating, and retrieving of information (Mangubat et al., 2013).
Synthesis
With the aid of the related studies and literature and prior arts that has been gathered about planner, the researchers have collected several ideas in developing and designing the proposed system. These will serve as guide in the development of a planner intended for students who are doing and conducting their thesis and capstone project.
Credits to the authors of the project.
You may visit our facebook page for more information, inquiries and comments.
Hire our team to do the project.