Tag Archives:
c# programming tutorial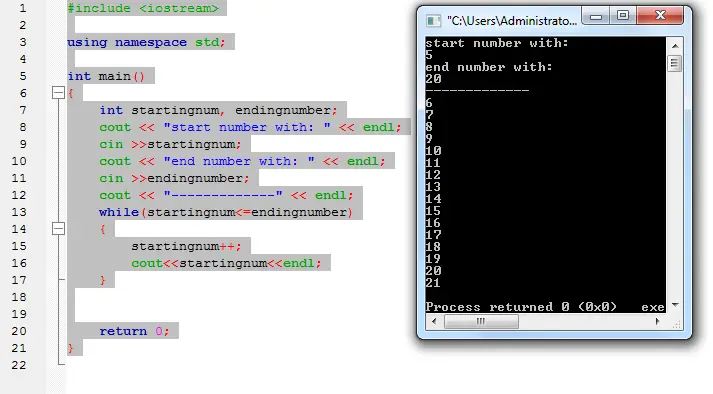 While Loop in C++
Another loop in c++ or in any programming languages is the while loop. This kind of loop will just repeat the line of codes in a number given in the expression.
The discussion and the step by step tutorial will be posted on inettutor.com.