Blog Archives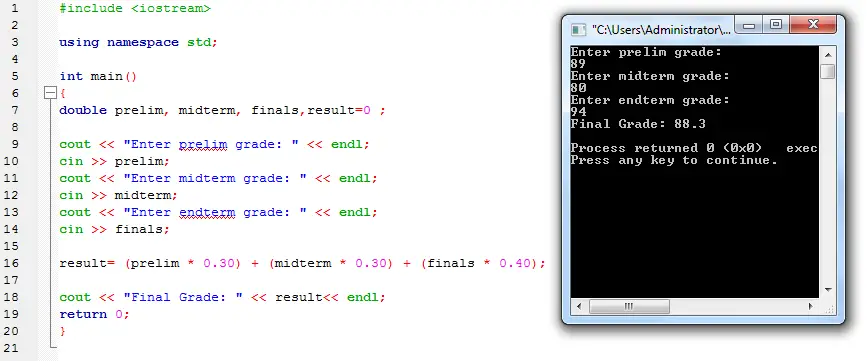 Grade Solver in C++
Grade solver sample program in c++ that computes your final grade based on the prelim, midterm and endterm grades.
The formula:
Final Grade = (prelimgrade * .3) + (midterm * .3) + (endterm * .4)
vb, java and c# version is also available, kindly search for it.
Thank you for visiting and Happy Coding!