Category Archives:
Projects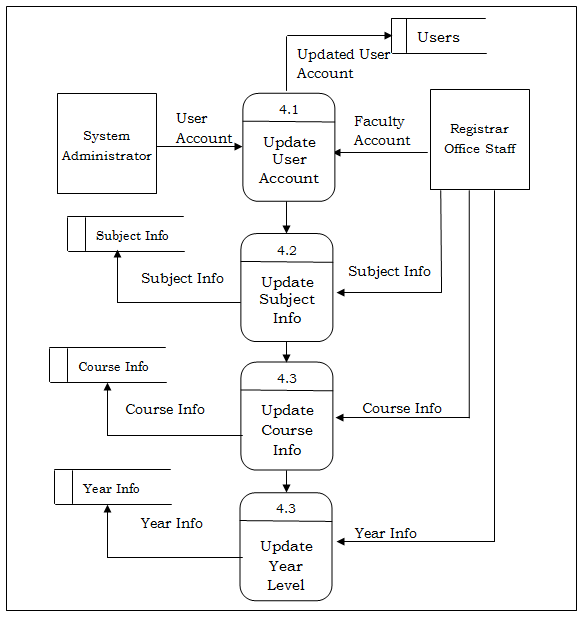 Data Flow Diagram (DFD) of Registrar Grade Record Management System
System Design
This portion describes the existing system, the developed system, screen forms and report layouts of the developed system.
The Existing System. The existing system for processing and issuance of grades is paper-based and student grade report cannot be generated instantly. Documents are stored in folders and in filing cabinets. Storing of paper documents gets very voluminous.
The researchers present the context diagram and the decomposition diagram of the existing system which shows the procedures of each function, the users and the expected outputs of the existing system.