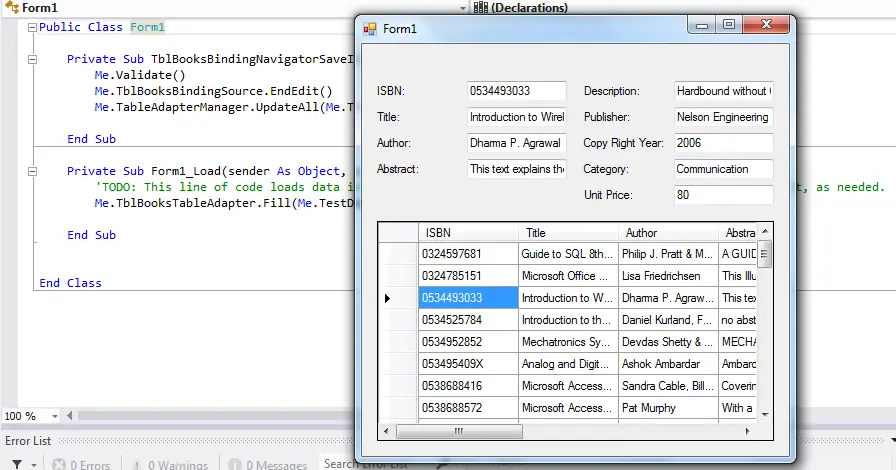 Version
Download

5869

File Size

234.28 KB

File Count

1

Create Date

April 28, 2016

Last Updated

April 28, 2016
Visual Basic .Net Populate Textbox from MS Access Database
Visual Basic .Net Populate Textbox from MS Access Database
This program is the continuation of the previous program which is to connect vb.net to ms access, this time the program will populate textbox control with database value.

The same as the previous project, the system will first populate the data grid control then select a record you that you want and that selected records will populate the textbox.
The project uses visual studio 2012.
More vb.net program to be uploaded soon