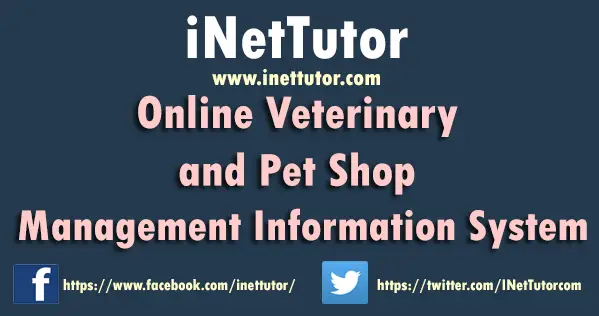 Version
Download

410

File Size

182.29 KB

File Count

1

Create Date

December 15, 2018

Last Updated

December 15, 2018
Online Veterinary and Pet Shop Management Information System Thesis Documentation
Online Veterinary and Pet Shop Management Information System Thesis Documentation
The project entitled Veterinary and Pet Shop Management Information System is an online platform that will be used in order for the management provide updates and information through the use of this website. It is also a way for the management to engage and interact with the customers online. Through this online application the management can promote their products and services.
The document includes the following topics:
Introduction of the Study
Objectives of the Study
Features of the Application
Beneficiaries of the Study
You may visit our facebook page for more information, inquiries and comments.
Hire our team to do the project.