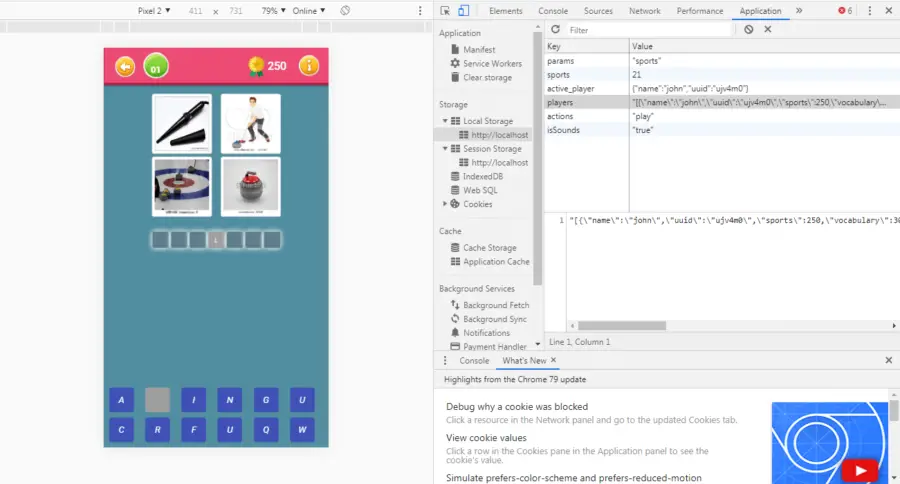 Version
Download

179

File Size

0.00 KB

Create Date

February 21, 2020
4 Pics 1 Word Game in JQuery Mobile Free Sourcecode
The project entitled 4 Pics 1 Word Game in JQuery Mobile is a web and mobile based game application similar to the famous game of 4 pics 1 word. This can be installed in a stand-alone computer which can be accessed by the modern browser. It needs to be uploaded on the web directory of your server (xampp, uwamp or wamp), since the application is powered by javascript. The application uses a hybrid development which is a type of mobile application development that uses front-end web technologies such as HTML, CSS and Javascript, the project will be converted into a mobile application using Phonegap Build or Apache Cordova.
4 Pics 1 Word Game in JQuery Mobile used a modified waterfall model as the software development life cycle. The said model includes the following phases: Requirements Analysis, Data Analysis, System and Software Requirements, Coding and Testing, User Acceptance and Implementation.
The researchers conclude that the development and implementation of 4 Pics 1 Word Game in JQuery Mobile would present information in a variety of media can enhance the learning process and computers/mobile devices encourage learning as they provide a stimulating environment and promote enthusiasm.
You may visit our Facebook page for more information, inquiries, and comments. Please subscribe also to our YouTube Channel to receive  free capstone projects resources and computer programming tutorials.
Hire our team to do the project.