Monthly Archives:
December 2019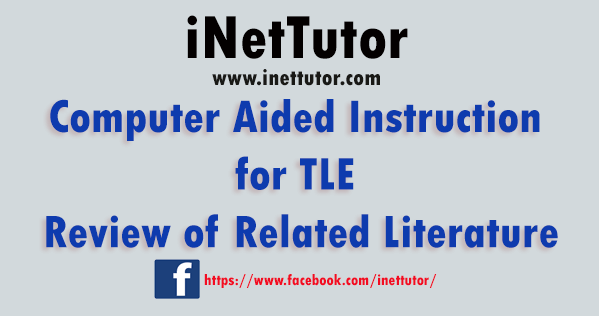 Computer Aided Instruction for TLE Review of Related Literature
The project entitled CAI for TLE is an offline based supplementary learning material used by the teachers of TLE as one of the teaching strategies in teaching the subject. The said project is an interactive way of teaching TLE by using different styles such as games in a form of drag and drop, matching type and many more. Video presentation and exercises are also available in system.
The project is available in both web(php and mysql) and stand-alone version(visual basic and ms access).