Monthly Archives:
August 2019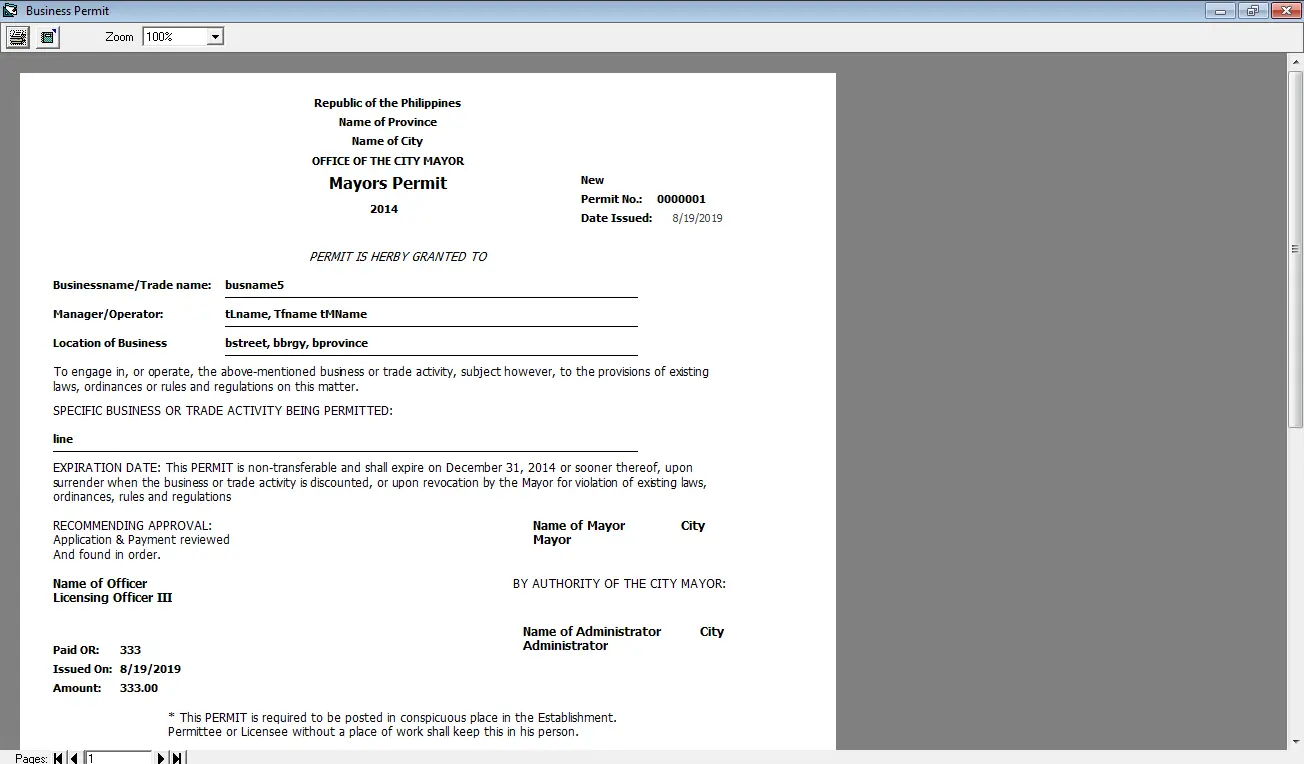 Business Permit System User Interface and Features
This article will provide you a guide and will also serve as a reference in developing a computer based business permit system.
The business permit system is a database application written in Visual Basic and MySQL. This article will provide you with the list of modules and user interfaces (forms and layouts) used in our project.
Simplifying your Business Permit process may further be enhanced by incorporating advances in information and communications technology (ICT). This strategy could simply mean acquiring computers for your Business Permit Licensing Office which the staff may use in encoding and storing data as well as in printing relevant documents. Recently, more and more LGUs are starting to realize the advantage of investing on customized computer programs designed to facilitate Business Permit transactions.
The computer-based system for business permit provides a consistent and accurate facility for recording a taxpayer's dues and payments. It helps the LGU provide better delivery of services through fast and efficient information on billing and processing of payment of taxes and fees. It can also provide automatic computation of Mayor's Permit fees, business taxes and other fees. Various reports such as master list of business establishments, business tax collections, collectibles and delinquency, among others, can be generated by the system as well. This feature may lead to better planning and delivery of services through accurate, timely and relevant business information.