Monthly Archives:
July 2019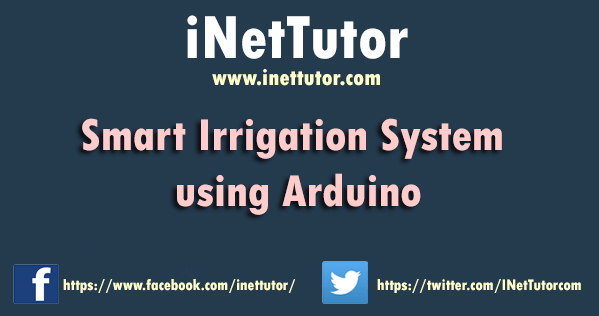 Smart Irrigation System using Arduino
The project entitled Smart Irrigation System using Arduino is a hardware-software package wherein users of can control and monitor the irrigation process in their farm using their smartphone.
Related Literature and Studies
This chapter talks about the related literature, relevant studies and synthesis that could help us in developing the proposed system.
Foreign Studies
Ways of Israel that feeds the world
According to Abigael Klein Lehman (2012) stated that probably no other advancement has been quite as significant. While the concept of drip irrigation existed well before Israeli statehood, it was revolutionised by Israeli water engineering. Simcha Blass, who serendipitously discovered that a slow and balanced drip led to remarkable growth. He created tubing that slowly released water where it was most efficient and in 1965 Kibbutz Halperin built a whole new industry. Netafin, based on his invention. Just one recent example of how this method has impacted food supply in different families in Senegal to reap crops three times a year instead of just once even on infertile land.
The researcher learned that the farmer would detect if the soil is dry and the producer will release water from the machine throughout the pipes. Evaporation trimmed down and up to one-fourth of water used is saved, as compared to flood irrigation.