Monthly Archives:
July 2019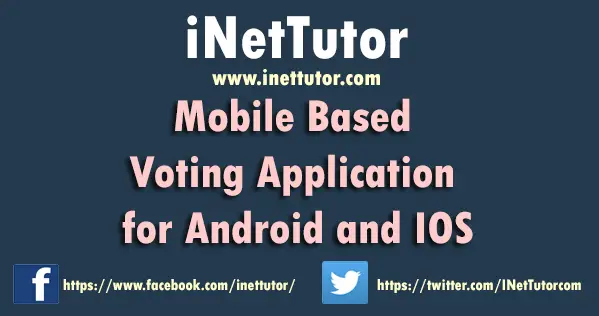 Mobile Based Voting Application for Android and IOS
The project entitled Mobile Based Voting System is an application that can be installed on both android and ios devices. It was written in Ionic a Cross-Platform Mobile App Development.
REVIEW OF RELATED LITERATURE
This chapter deals with the different literature and studies based on different sources such as books and internet that are related to the proposed system. The following related literature and studies convey the readers about their knowledge and established their ideas that have been on a topic. It may also contain different theories that were found important in making and helped the researchers to develop the proposed system.