Monthly Archives:
February 2019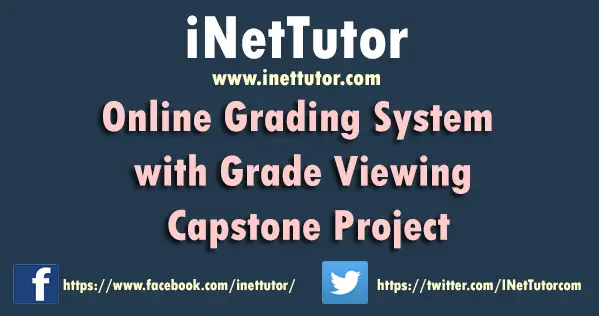 Online Grading System with Grade Viewing Capstone Project
CHAPTER 1
Grading System with Grade Viewing
Introduction and Project description
People nowadays are living in information age reliant on digital information. Digital information is an electronic information; the result of computer processing. Every type of job relies upon getting data, using it, managing it and relaying information to others. Computers enable the efficient processing and storage information.
The logistical problems associated with distributing, collecting, grading, and the difficulties in ensuring fairness and consistency in grading tend to increase non-linearly with the number of students. Electronic Grading System is designed to provide incentive for achievement and assist in identifying problem areas of student of name of school. Students' grades are vital information needed in advancing to the next grade/year level and its accuracy is very important.