Monthly Archives:
May 2018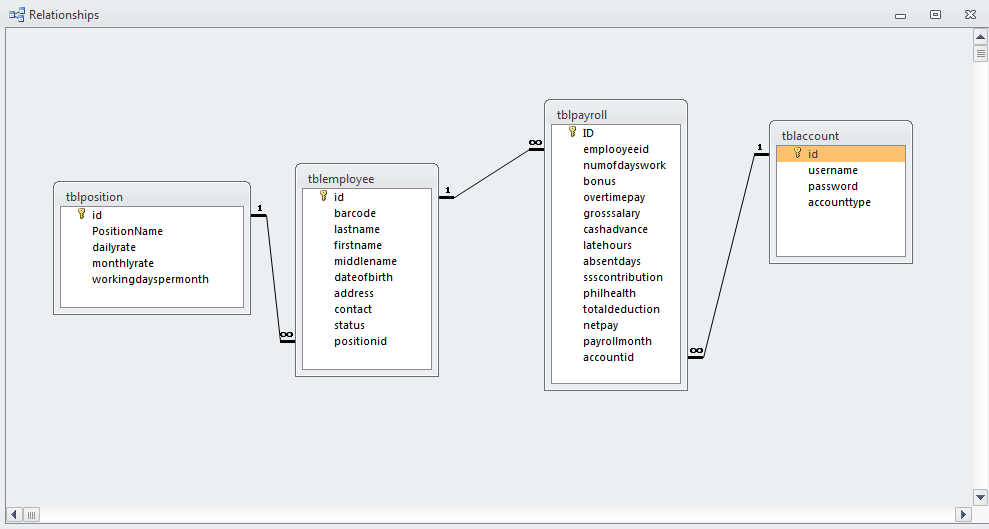 Title: Payroll System Database Design
Description:
Automated Payroll system is an application that will manage and compute the employee's salary. It connects information throughout the entire company. It is the easiest way to cater these needs. Computerize systems is typically simplify information, Quickly organize reports, automatically archive data, calculate deductions, easily track clock in/out and minimize manual efforts.
Simplified and quickly organize data is advantageous in many ways. Such as integrated the payroll figures into easy to read platform to ensure everything is accounted for, thus minimizing risks of valid or missed numbers. The systems include updating of records of the employees preparing payroll sheet & pay slips. Updating records is automatically updated and stored on host computers where it can be review or amended by a manager or supervisor to ensure the accuracy & consistency of the records of the employees. Preparing payroll sheet is a document which all information's of employees are recorded including name, address, id, number, position of employee.