Monthly Archives:
March 2018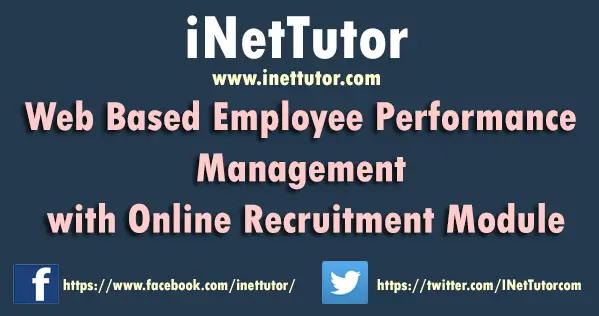 Web Based Employee Performance Management with Online Recruitment Module
Introduction
Nowadays, many companies are already engaging with the various services and products of information technology to make business transactions faster and more convenient. Technology makes our everyday life simple just like how people could communicate within fraction of seconds even though indefinite distance is evident; thus it proves that nothing is impossible now with the application of advance technology.  Technology now makes devices perform multiple functions.
In the society many companies are now operating and managing their business using the web, one of the reasons is to promote the business without investing a large amount of money by spending it through creating flyers, advertisements in newspaper and etc… Sometimes, people find it easier to scout for jobs using the internet and instead of reading several pages of the newspaper.