Monthly Archives:
February 2018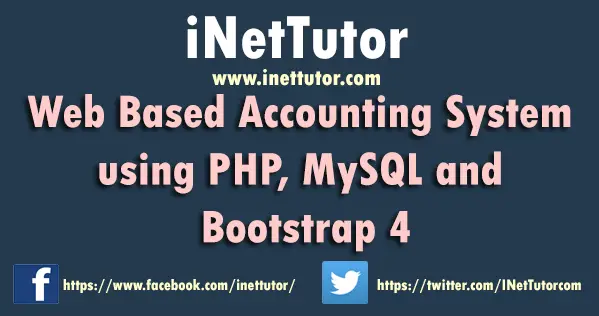 Web Based Accounting System using PHP, MySQL and Bootstrap 4
Proposed System
The researchers of the system entitled Web Based Accounting System aimed to make transaction in the establishment more convenient, faster and easier for the management and customers. The system will also lessen the work of personnel in charge because when encoding all data transaction by the customer the record can be automatically save to the inventory system and the data in the database can be printed out to be past the summary of the reports to the manager for signing of signature and the manager will past the reports to the main office.
In this proposed system, the proponents made some improvement on the current system. The current system is a manual system and requires much effort.