Monthly Archives:
June 2016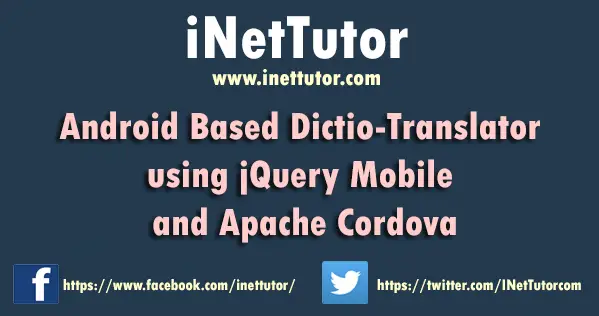 Background of the Study
Talking about translation study, many people think that translation is not easy to do, because in translation there are many processes and methods. Generally, translation is known as a process of transferring a language to another. It has historic and cultural background.
In our interconnected world, Android Based Dictio-Translator give the user a global mindset which is increasingly useful. Because of the widespread use of dictionaries in schools and their acceptance by many as language authorities the researcher has the idea of creating an application. Android Based Dictio-Translator is an application that helps Filipino to translate their mother tongue to other Filipino dialect for them to interpret their lingo. It enhances your knowledge to comprehend many language entities. It enables the user to explore Filipino dialect. It gives the meaning of the words and translates it to your desired language.