Monthly Archives:
June 2015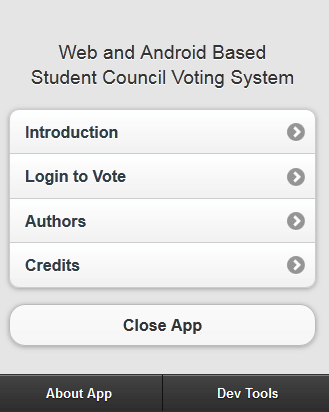 Problem
Most of the schools are still using the manual method of electing the student council officers. This process is actually a time consuming and error prone. The solution for the stated problems is to develop an automated system that is easy, accurate and consumes less time.
Scope and Purpose of the Project
This project is an android based and online application system which will allows the students to vote via the internet or using their android phones.